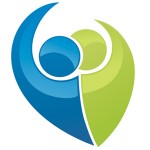 At Hill Counseling and Consulting we understand that people need help in a variety of ways. We work to connect people to resources they need in order to improve their individual or family functioning. We assist patients and families in overcoming social and/or health problems such as: poverty, homelessness, mental or physical illness, emotional stress, financial problems, domestic violence, substance abuse, child abuse/neglect or end of life issues.
Our Licensed Mental Health Practitioners (LMHP), and Provisionally Licensed Mental Health Practitioners (PLMHP) offer treatment, assessment, psychotherapy, counseling and support for individuals, couples, family or groups.
Initial assessments are conducted to determine treatment goals and planning for the client. Licensed Clinical Psychologists are on staff for psychological evaluations and testing, and Psychiatrists are referred to for medication management when appropriate.
Our therapists provide in-home and in-office treatment. We offer assistance for all of the following areas:
Alcohol/Drug Evaluations
IOP/OP Programs for Adults and Adolescents
Teens and Youth Issues
ADHD
Mood, Anxiety or Adjustment Disorders
Parenting Skills Advice
Family Issues including adoption and Step-family Problems
Communication Skills
Marriage and Partner Issues
GLBT Issues
Anger Management
Self Injurious Behavior
Emotional, Physical, and Sexual Abuse
Grief and Loss
Psychological Evaluation
Psychiatric Medication Management and Consultation
Parent-Child Interaction Therapy or PCIT
Trauma-Focused Cognitive-Behavior Therapy or TF-CBT
If you would like to talk to one of our licensed therapists about assistance please Contact us for more information or to schedule an appointment.