The following are partners and trusted sites we work with directly.
Nebraska Family Helpline
Call the Nebraska Family Helpline to to get the help you need when dealing with your children's behavioral problems and mental health issues. At the Nebraska Family Helpline, the operators will assess immediate safety needs, identify the potential level of a behavioral health crisis and/or make recommendations or help you with referrals.
Visit the Nebraska Family Helpline website
Boys Town
Every day, through programs nationwide, Boys Town reaches out to help children and heal families who are most in need. They work with the belief that every child has potential to succeed and it is the driving force behind what they do. Boys Town can equip kids with the skills they need to become a caring, responsible adult. They are able to save children by first healing families and the deep issues between parents and kids. Their hope is that all struggling families can one day be reunited. They have the skill and knowledge to develop youth and family services that provide lasting, life-changing results.
Nebraska Families Collaborative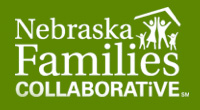 Nebraska Families Collaborative is a non-profit agency with a mission to build on child, family and community strengths so that every child is safe, healthy and in a forever family. NFC has proven high standards and dedication to quality service, including years of national accreditation. Their experience as a direct service provider and with other providers enables the NFC to reduce and eliminate the gaps and breakdowns identified by current service providers. This will help achieve a care system where no child or family falls through the cracks. Many of our families have caseworkers through NFC, where they work with children as a part of the community, not wards of the state.
Visit the Nebraska Families Collaborative website
Heartland Family Services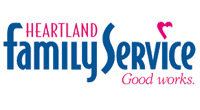 The mission of Heartland Family Service is to strengthen individuals and families in our community through education, counseling and support. They help parents who struggle; couples who want to save their relationship; children who are removed from unsafe homes; teens who made the wrong decisions about alcohol, drugs or crime; survivors of family violence; low-income families–mostly women and children–who fall into homelessness; and many, many more who need a helping hand to get back on track. HFS offers a number of services at low to no cost for families not involved in the Juvenile Court System.
Visit the Heartland Family Services website
Nebraska211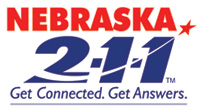 Nebraska 211 is the United Way website which can be accessed for information about anything, anytime, related to all life issues/concerns/hardships that individuals, families, adults, couples, elders go through. This is one of the best websites out there with information about Nebraska services and providers.
Nebraska Department of Health and Services
A Mental Health Practice license is required if a person provides treatment, assessment, psychotherapy, counseling, or equivalent activities to individuals, couples, families, or groups for behavioral, cognitive, social, mental, or emotional disorders, including interpersonal or personal situations; and includes the initial assessment of organic mental or emotional disorders for the purpose of referral or consultation. Visit DHHS website for additional resources and to lookup therapists licenses on the Nebraska License Information System.
Visit the Nebraska Department of Health and Services website