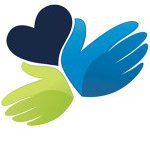 Family Support Services provide a family centered approach to develop and enrich a family's overall functioning and well-being. Family Support Workers work closely with family and referral sources to identify needs and goals for the family. The Family Support Worker also helps the family align themselves with formal and informal supports* within the community in order for the family to remain together as a family.
Some areas of focus can include, but are not limited to: Time Management, Safety Plans, Money Management, Using Banking Services, Balancing a Checkbook, Creating a Budget, Appropriate Housing, Community Resources, Transportation, Health, Family Responsibilities, Personal Hygiene, Parenting issues, Communication Skills, Anger Management, Conflict Resolution, Employability, Nutrition and Planning Healthy Meals. Documentation will be provided to the referral source in a timely manner.
*Formal supports are community supports that are assigned to work with families through the court system or are getting reimbursed in some way for the relationship, i.e. therapist, teachers, doctors, FSW's, Visitation supervisors, caseworkers, attorneys, etc. Informal supports are natural supports for the families, i.e., aunts, uncles, grandparents, coaches, friends, etc.