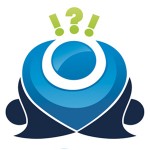 A Community Treatment Aide is used to help clients remain in the home. The CTA works with the family and client on maintaining safety in the home while teaching skills to the client and caregiver. The CTA works closely with the therapist, supervising practitioner, and the family to meet the identified goals for the client.
The parents or usual caregiver are expected to:
Be present during the CTA service
Be actively involved with team members and experts on the family
Ask questions and follow-up with the team
CTA services are reimbursed through insurance carriers, and must be authorized prior to service being rendered. Contact us today to learn more and schedule an appointment.